About Us
Raggiungerci è semplicissimo. Guarda subito la mappa per avere più informazioni.
Vuoi sapere come raggiungerci?
Want to know how to get there?
Chiama, mandaci un'email o usa il form di contatto
Contattaci
Compila il form, chiamaci o mandaci una mail, saremo lieti di ricontattarti al più presto.
Contattaci via Email
Compila il form accanto per contattarci via Email. Premi "Invia" dopo aver compilato il modulo.
Contact us by Email
Fill out the form to contact us by Email. We will reply as soon as possible.
Contattaci via Telefono
Chiamaci subito al numero 392 9015124 rispondiamo a qualsiasi orario.
Contact by Phone
Call us at the number +39 392 9015124 respond to any schedule.
Vieni a trovarci
La struttura delle camere "Al Molo" è resa unica dalla posizione in quanto si trova nel pieno centro di Lerici di fronte all'imbarco dei traghetti che fanno fare il giro Turistico delle Cinque Terre e di Portovenere.
Come visit
The structure of the rooms "Al Molo" is rendered unique by the location: in the center of Lerici in front of the boarding of the ferries that go around Cinque Terre and Portovenere.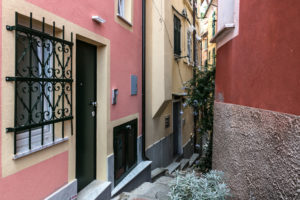 Check-in: Dalle ore 14:30 alle ore 19:00
Check-out: Fino alle ore 11:00
Cancellazione / Pagamento anticipato:
Le condizioni relative alla cancellazione e al pagamento anticipato variano a seconda della tipologia di alloggio. Inserisci le date del soggiorno e verifica le condizioni della camera scelta.
Bambini e letti supplementari Questo affittacamere non può ospitare i bambini. Culle non disponibili. Letti supplementari non disponibili.
Animali Animali non ammessi.
Booking.com gestirà il pagamento di questa prenotazione per conto della struttura, ma assicurati di avere contanti per eventuali extra durante il soggiorno.
Continua a leggere
Risposte alle domande più comuni
Abbiamo stilato una lista delle domande più comuni dei nostri ospiti.
Quanto dista il B&B dal centro di Lerici?

Questa zona di Lerici è una delle preferite dai nostri ospiti, in base alle recensioni indipendenti.

How far is the B&B from the center of Lerici?

This Lerici area is a favorite with our guests, according to independent reviews.

Avremo bisogno di affittare una macchina?

Vi indicheremo il modo migliore per ottimizzare i vostri spostamenti.

We will need to rent a car?

We will show you the best way to optimize your travel.

Qual è l'aereoporto più vicino?

L'Al Molo Sea View Rooms dista 8 km da La Spezia, 18 km da Corvara e 57 km dall'Aeroporto Internazionale di Pisa, lo scalo più vicino alla struttura.

What is the nearest airport?

Al Molo Sea View Rooms is 8 km from La Spezia, 18 km from Corvara and 57 km from Pisa International Airport, the nearest airport to the hotel.

Quali attività si possono effettuare a Lerici?

Lerici è perfetta per fare attività di Trekking ed escursioni nei bellissimi sentieri panoramici delle colline; oltre a tutte le attività legate al mare come pesca, nautica.

What activities you can do in Lerici?

Lerici is perfect for trekking and hiking activities in the beautiful scenic trails of the hills; as well as all activities related to the sea such as fishing, boating.

L'edificio è dotato di ascensore?

Per correttezza e trasparenza di informazione ci teniamo a segnalare che la struttura del Molo, essendo una palazzina storica, non è dotata di ascensore, come tutti gli edifici del vecchio Borgo. Si tratta in ogni caso di una palazzina di soli tre piani dove, ad ogni piano, è presente una sola camera con il proprio bagno privato.

Does the building have a lift?

For fairness and transparency of information we would like to point out that the structure of the Pier, being a historic building, has no lift, like all the buildings of the old village. It is of a building of only three floors and in each floor there is a single bedroom with its own private bathroom.